Details for the Special Interest Groups for 2017 - 2018
Please note : Keep an eye on the CCC News page for any changes or updates.
Calgary Camera Club Photographs from 2015 - 2016 Club Year.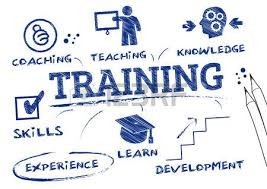 25 Sep - 2017
Strobepro - flash photography - equipment and setup
26 Feb - 2018
Dave Chidley - People / Places / Photojournalism
My secret to good photography is has always been P.P.P. while my presentation title follows the alphabetical formula, my students quickly will learn that for me the three P's stand for Practice, Practice, Practice. To quote the famous co-founder of the Magnum Photography Agency, a master of Street Photography and the Decisive Moment, "Your first 10,000 photographs are your worst." ― Henri Cartier-Bresson.
With my presentation, People / Places / Photojournalism I want to show you how I manage these topics and combine the subject matter with Design and Composition skills to work efficiently and quickly. So hopefully I can help you get past those "10,000 worst" practice photos more quickly, and to inspire you to try some of my techniques. I hope you will take from my presentation, ideas, inspiration and the confidence to make your own great People photos happen!

-I will share with you approaches for effectively dealing with People, be it Portraiture, or travel Street Photography.
-How people photography will enhance your repertoire of subject material
-We will explore why when we travel our photos are usually more memorable, and how to achieve that at home
-I'll take you on a bit of a journey through some of my evolving 30+ year Photojournalism career, concentrating on favourite "moments" and emphasizing "how I work" more than what I've done.
-Throughout the evening the underlying theme will be: Photography for the Joy of it. Getting out, going away and making good photos!
-I will introduce you to my latest adventures in Travel Photography.

I look forward to meeting the club members and sharing some of my experiences, tips and ideas. I will include a Q&A opportunity at the end of the evening.