CAPA Information for Calgary Camera Club Members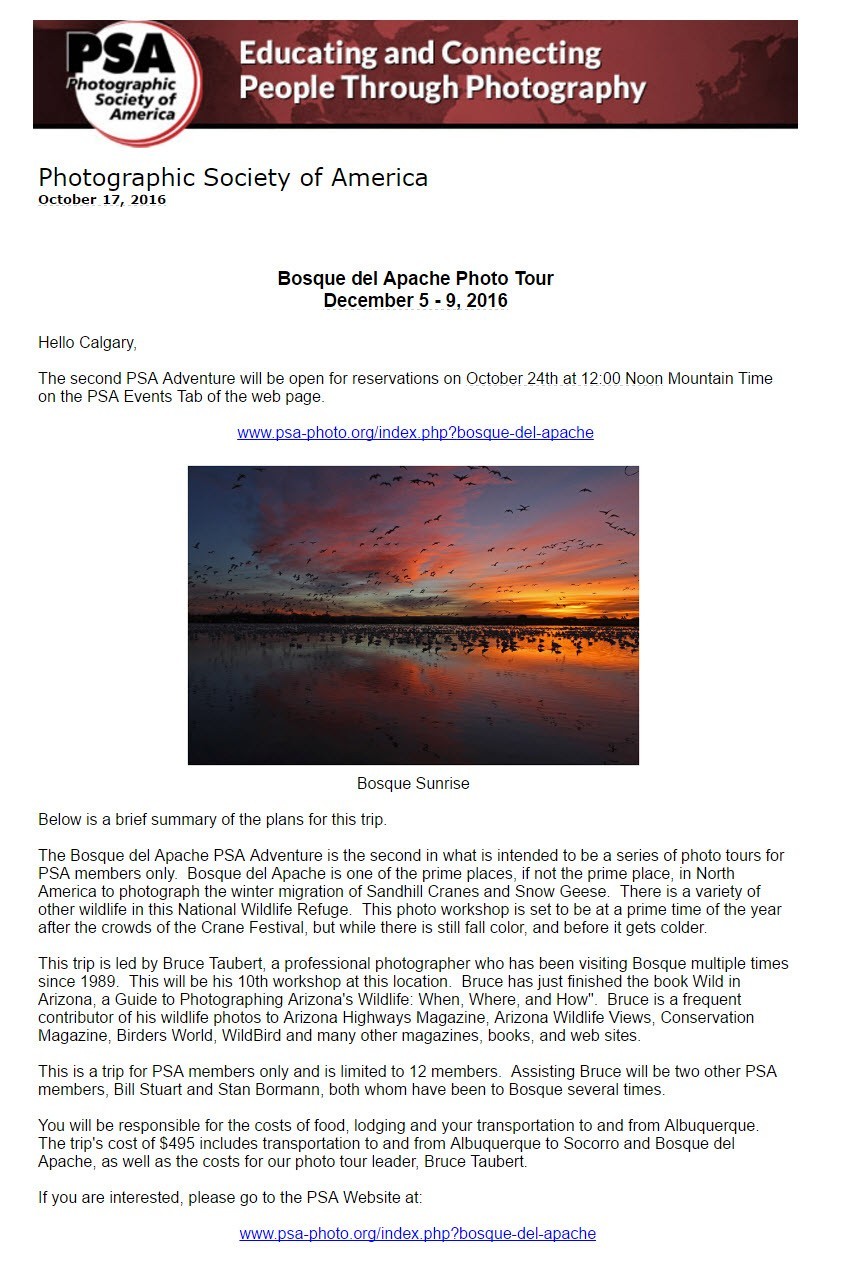 Submissions to CAPA Club Competitions. Good luck! Posted: Nov 2, 2016
The Calgary Camera Club submitted twelve entries for CAPA Club Competitions from the selection of CCC Competition #1 Winners and HMs:
Fine Art Entries: Nature Entries:

Anne Kean * Anne Kean
Gary Clennan * Chuck Fowler
June Fox * Debbie Simonds
Ric Matkowski * Dianna Pawlik
Sheila Bremaud * Gary Clennan
Linda McKay * Mike Kelly
Thanks to all the members who submitted entries to the Club Competitions!
The quality of the club photos has increased significantly over a short period of time! We are only in our 5th year! This provides a great opportunity to recognize the quality and unrelenting work carried out by our Competitions Group, Speakers, SIG Sessions, Training Sessions and Field Trips!
Seeing the Improved Photography is their Reward
The CCC encourages all members to submit entries in our Club Competitions. We want a continuous learning experience from the entry of photos, critique of member entries and competition feedback sessions!
Sometimes overlooked is 1/3 of the Club Competition marks comes from the member's critiques of entries! It's a great learning experience to make your own rating and compare to the Competition Feedback Sessions!
We are all here to have fun in a constructive learning environment!