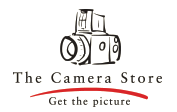 The Calgary Camera Club encourages all members to support our Corporate Sponsors.
Images - Competition #4 - Street Photography - 17 March, 2021
Welcome to the Calgary Camera Club



To expand the photographic knowledge of our club members.
Through our programs, resources, and CAPA association, we will assist our club members to become better photographers.
There will be no age restrictions.
In this friendly community of photographers, we will have all skill levels.
We will encourage all members to help each other develop their photography skills.
Given the continuing pandemic, the Calgary Camera Club will hold virtual club meetings and plan to do so until at least January 2021.
Our ability to return to physical meetings will continue to be evaluated given current guidelines set out by Provincial Medical and Legislative authorities.
Level 2

Acc Graeme Kershaw
Acc Marina Tom
Acc David Miller
Acc David Miller
HM Mary-Anne Sharpe
Winner Marina Tom
Level 3

Acc Donna Boulanger
Acc Donna Boulanger
Acc Joe Horler
Acc Terry Lende
Acc Paul Chui
HM Marilyn Coulter
HM Don Chudzy
HM Diana Horler
Winner Paul Chui
Level 4

Acc Joan Tulissi
Acc Edward Forbes (entered in wrong level).
HM Tom Lewis
HM Edward Forbes (entered in wrong level).
Winner Tom Lewis