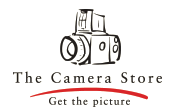 The Calgary Camera Club encourages all members to support our Corporate Members.
Calgary Camera Club Photographs - Competition 1 Oct 17, 2018.
To expand the photographic knowledge of our club members.
Through our programs, resources, and links we will assist our club members to become better photographers.
There will be no age restrictions. In this friendly community of photographers we will have all skill levels. We will encourage all members in our club to help each other develop their photography skills.

Welcome to the Calgary Camera Club Website






























































Level 1 HM Della Ho Winner - Fraz Anjum

Level 2 HM Susan Parsons. HM Anne Kean. HM Dalia Ciobanu. Winner - Marina Tom.

Level 3 HM Assad Qaddori. HM David Lilly. HM Dianna Pawlik. HM Ric Matkowski. HM Paul Chui. W Harold Reichert.
Level 4 HM Joe Harley. Winner - Gary Clennan.