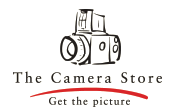 The Calgary Camera Club encourages all members to support our Corporate Members.
Calgary Camera Club Photographs - Black and White
Competition 4, March 27, 2019.
To expand the photographic knowledge of our club members.
Through our programs, resources, and links we will assist our club members to become better photographers.
There will be no age restrictions. In this friendly community of photographers we will have all skill levels. We will encourage all members in our club to help each other develop their photography skills.

Welcome to the Calgary Camera Club Website




Level 2
Dalia Ciobanu - Winner
Linda Wilson - HM for 2 Images
Della Ho - HM
Marina Tom - HM
Mary Sharpe - ACC
Dave Sharpe - Acc
Level 3

Stephen Wainer - Winner
Donna Boulanger - HM
Ann Bennett - HM
Paul Chui - 2 X HM
Marilyn Coulter - ACC
Ray Reichert - HM
Carolyn Harley - ACC
Don Chudzy - ACC
Anthony Weir - 2 X HM
Freedom Chow - ACC
Fraz Anjum - 2 X HM
Prakash Mandalia - ACC
Wayne Stirrett - ACC.
Level 4

Joe Harley - 2 Winning images in Level 4
David Lilly - ACC
Evelyn Keele - ACC
Thomas Lewis - ACC
Magdel Combrinck - 2 X HM
Carrol Bonnin - HM
Ric Matkowski - 2 X HM